Unrecognized Homoeopathic Institutions In India
ORDER regarding grant of recognition to the various streams of alternative medicine by Govt. of India more…
The Central Council of Homoeopathy vide its Memo No.136/83-CCH Dated; 5th May 1985 and V26025/12/83-AE 12th September 1983 has clarified for the information of General Public that Institutions advertising any postal course or arranging registration in Homoeopathy are neither recognized by State/Central Government nor affiliated to the Universities/ Statutory Boards/ Councils of Homoeopathy. The purpose of these Institutions is onlyTO MAKE MONEY by attracting innocent persons who are anxious to get themselves registered as medical practitioners. The Central council of Homoeopathy cautions the public that such institutions as for example given below, have no recognition at all to grant registration as homoeopathic practitioners and the qualifications awarded by these institutions do not confer any right whatsoever on the holders of such certificates to practice homoeopathy in any part of India:
Homoeopathic Medical Mission, Trivandrum
Mavelil Homoeopathic Mission, Trivandrum
Grace Medical Mission, Kerala-3
Bharat Homoeopathic syndicate, Madurai
Board of Homoeopathic Medicine,Fazilka, Punjab
Central Cancer Homoeopathic Council, Janak Puri, New Delhi
Central Council of Miscellaneous System of Medicine, Janak Puri, New Delhi
Registration Guidance Institute, Delhi 53
National Cancer College, Delhi
Premier Homoeopathic Medical College, Chandigarh

Board of Electro homoeopathic system of Medicine or its any Branch or College any where in India

Secondary Board of education at Lucknow , Delhi, Bareli or any where in India
Bihar Homoeopathic Pharmacy Council, Patna
Sathi Homoeopathic Medical College, Laheria Sarai
Medical Advisors Association, Kanpur
Modern Medical College, Dharbhanga
National Cancer College, Delhi
Central Medical College & Hospital, Delhi
Shivaji Public College, Rana Pratap, Delhi
Health Education Institute, Nagpur
National institute of Acupuncture & Homoeopathy, Near Masjid, Main Road, Sitabuldi, Nagpur
REH Medical College & Hospital, Jabalpur, MP
Dr. Arjun Pandey, Principal,90, Janta Housing Colony, Dhanbad, Bihar
Chikago Medical college of Homoeopathy, L-7-80, Shastri Nagar, Varanasi
National Homoeopathic Medical College, Dishpur, Guwahati
Council of Rural Medical practitioner, New area, Kadam Kuan, Patna-3
PIA Medical College, Mahesh nagar, Patliputra, Patna
Indian Institute of Homoeopathic, Bahola, Gandhi Nagar, Bangalore
Karnatka Homoeopathic College, Bangalore
Ananda Medical College, Bangalore
National Medical College, Badravati
Honiman Homoeopathy Institute & Hospital, Haralepete, Tumkur
DISCLAIMER
Every effort has been made to provide the information with regard to Homoeopathic Medical Colleges, in India. Any further clarification can be obtained from:
Office of Central Council of Homoeopathy, Jawarlal Nehru Bhartiya Chikitsa avum
Homoeopathy Anusandhan Bhawan, No.61-65, 5th  & 6th floor, Opposite "D" Block,
Institutional area, JANAKPURI, NEW DELHI 110058
Updated on: 01 Feb 2010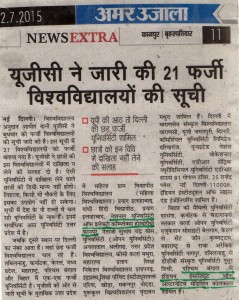 SPECIAL WARNING :-  FAKE / FALSE  INSTITUTE –  FAKE CERTIFICATES  AT PRESENT THERE ARE  SEVERAL INSTITUTES  WORKING AS FAKE INSTITUTES  WITH SIMILAR OR EQUIVALENT NAMES RELATING WITH OUR INSTITUTE .SOME FAKE INSTITUTES HAS STOLEN THE MATER OF OUR WEBSITES /- PROSPECTUSES AND WORKING TO SAY THAT THIS INSTITUTE IS THE BRANCH OF OUR INSTITUTE  AN INSTITUTE HAD  WORKING IN NEW DELHI AFTER TAKING AFFILIATION  FROM OUR INSTITUTE AND RUNNING THEIR OWN COURSES BY THE RELATED NAMES OF OUR INSTITUTES   THE RECORD OF SUCH CANDIDATES OR NOT AVAILABLE IN OUR OFFICE  AT THE TIME OF INQUIRY THERE WILL BE NO VERIFICATION FROM OUR INSTITUTE SO BE ALERT SO  BEFORE TAKING ANY CERTIFICATE OR ADMISSION PLEASE TAKE CLEAR INFORMATION ABOUT RECOGNITION OF THE COURSE AND THE INSTITUTES. SUCH TYPE OF AN INSTITUTE / PERSON   HAD GIVEN A FAKE CERTIFICATES TO -A DOCTOR OF A GONDA DISTRIC OF UTTAR PRADESH
BY THE NAME OF OUR INSTITUTE . ON BEING ENQUIRY BY C.M.O / S.P OF GONDA DISTRIC THAT CERTIFICATE WAS NOT RECORDED IN OUR OFFICE RECORD. IT WAS COMPLETELY FALSE SO AT LAST FAKE CERTIFICATES HOLDER DOCTOR  WENT TO JAIL .
IF YOU HAVE TAKEN ANY CERTIFICATE FROM OUR INSTITUTE WITH THE HELP OF ANY PERSON OR INSTITUTE . PLEASE SEND THE PHOTOCOPY OF THE CERTIFICATES WITH VERIFICATION CHARGE  RS 1000/- FOR CONFIRMATION OF YOUR RECORD IN THIS OFFICE .
some institutes are doing work suspectively-  some institutes are doing work suspectively (as C.No 31, C.No 230 C.No 227 C.No 281 etc .) after taking centre as centre no -281 IOSMS institute are running the courses of other institute taking the base & name of our institute after taking  centre . These courses are not related to our institute . So before taking admission or receiving certificate – please take deep enquiries about these matters & recognition. We have send/ sending legal notice to such type of institutes.-
It is informed that all those institute who are working in tthis field / direction that "never take any matter from our website or from prospectus without written permission." otherwise we will take legal action under INDIAN COPYRIGHT ACT 1957 . Related institute will be responsible for giving compensation of pelf & respect.
WARNING :
DEAR DOCTORS / EXPERIENCE HOLDING PRACTITIONERS – ATTENTION PLEASE- AT THIS TIME THERE, SEVERAL NEW INSTITUTE ARE OPENING IN THE FIELD OF ALTERNATIVE / NATUROPATHY & IN THE FIELD OF PRIMARY HEALTH CARE. WHO DOES NOT PROVIDE PROPER AND TRUE INFORMATION TO THE DOCTORS . DUE TO THIS REASON – THE DOCTORS TAKES CERTIFICATES FROM THESE INSTITUTES . AT THE TIME OF ENQUAIRY/AFTER SOME TIME HE KNOWS THAT THE INSTITUTES / CERTIFICATES BOTH ARE FALSE/ BOGUS.SO BE-BARE , PLEASE TAKE TRUE INFORMATION ABOUT THE INSTITUTE & RECOGNITION BEFORE TAKING ANY CERTIFICATES . OR ADMISSION IN ANY COURSE FOR IT —- PLEASE SEE OUR ENTIRE WEBSITE -www.cmsed.co NOW-A-DAYS MOST OF THE INSTITUTES ARE NOT REGISTERED BY THE GOVERNMENT. THESE INSTITUTES DOES NOT WRITE HIS OFFICE ADDRESS OR ACT NO./ REGISTRATION NO.IN THEIR CERTIFICATES WHICH IS ENROLLED IN GOVERNMENT OFFICE OR ISSUED BY THE GOVERNMENT. THESE INSTITUTES ESTABLISHED THEIR OFFICE IN THE RENTED BUILDING AND ISSUED CERTIFICATES. AFTER 2 OR 3 YEARS THEY CLOSED THEIR OFFICE & RUN AWAY WITH YOUR MONEY
.WHEN ANY INQUIRY BECOME AGAINST U AND YOUR CERTIFICATES. — CERTIFICATES ISSUING INSTITUTE'S OFFICE MEET CLOSED AND DOCTORS PROVE FALSE IN HIMSELF . — SO , PLEASE TAKE TRUE & CORRECT INFORMATION ABOUT INSTITUTES AND DIRECTORS . —THAT—- 1-THE INSTITUTE IS REGISTERED BY GOVERNMENT OR NOT. 2- THE INSTITUTES IS-HOW MANY YEARS OLD & HAVE OLDEST RECORD 3- THE INSTITUTES HAVE ITS OWN BUILDING,WEBSITES OR NOT. 4-ON BEING INQUIRY THE INSTITUTES WILL SEND VERIFICATION OR NOT . 5- THE INSTITUTES MENTIONED IN THE CERTIFICATES– HIS OFFICE ADDRESS & ACT NO. / REGISTRATION NO. ISSUED BY THE GOVERNMENT – / OR NOT . 6- CAN I SHOW YOUR CERTIFICATES TO THE C.M.O. OR SENIOR POLICE OFFICER AS– S.P. SO BE ALERT — YOU CAN TAKE THE CERTIFICATES FROM ANY INSTITUTE WHICH WILL SATISFY YOU FROM ABOVE QUESTIONS. OTHERWISE YOUR MONEY
WILL BE LOST OR A CASE MAY BE FILE AGAINST YOU . SO BE BARE.
BFFORE TAKING CERTIFICATES FROM ANY INSTITUTE ASK AT LEAST 4 QUESTIONS .
1 ) ARE YOUR INSTITUTE IS WORKING MORE THAN 10 YEARS – AGO . HAVE U ALL RECORDS – ON BEING INQUIRY BY C.M.O. , DRUG INSPECTOR /POLICE / MEDIA OR ANY RELATED EXECUTIVE — WILL U GIVE /SEND VERIFICATION ?
2) CAN I SHOW YOUR CERTIFICATES TO THE C.M.O. / DRUG INSPECTOR /POLICE / MEDIA Etc. BEFORE START PRACTICE ?
3 ) WILL U SHOW YOUR OFFICE ADDRESS  / IN YOUR CERTIFICATE
4) WILL U  SHOW REGISTRATION NO. / ACT NUMBER   WHICH IS ALLOTTED BY U BY GOVERNMENT
IF ANY INSTITUTE GIVE ANSWER IN YES.. U CAN TAKE CERTIFICATES WITHOUT HESITATION , BUT BEFORE TAKING CERTIFICATES — U WILL  SEE THE SPECIMEN OF THE CERTIFICATE  .
5 ) CAN I RECEIVE REGISTRATION CERTIFICATE FROM C.M.O. OFFICE OF OUR DISTRICT ON BEHALF OF CERTIFICATES ISSUED BY U .?